North Huntingdon, Pennsylvania Car Insurance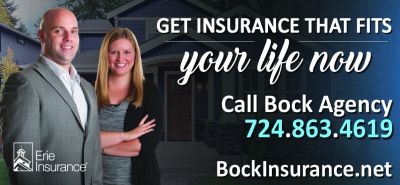 "Want to save money on your insurance? Call Joe! I have had my auto insurance with Erie and have always been happy. I now have both homeowner's and auto with Erie and did I ever save. Thanks Joe." - Beverly B.
Auto/Car Insurance Coverage Pittsburgh and Westmoreland County
When Is the Best Time to Shop For Auto Insurance?
Clean Record. Don't shop for auto insurance right after having a claim, you won't get a good rate. You want to make sure every person living in your household has a clean insurance record and had that clean record for at least 5 years. Also, make sure all the driver's in your household have good motor vehicle record as well.
Insurance Company. Second, before calling around and receiving new auto insurance quotes, you want to make sure you have maintained the same insurance company for the past 5 years or longer. Insurance agents can see how many times you have switched agencies and if you have switched multiple times in a short period this can show that you are unreliable.
Good Credit. Having a good credit score will get you a lower rate. Not having a credit score is almost just as bad as having a bad credit score. With no or low credit your rate will always be higher.
Homeowner. One more thing that could decrease your auto insurance rate is if you own a home. Combining your auto and home insurance will give you a multipolicy discount which will result in a lower rate. So, if you plan on switching your auto insurance think about switching your homeowner's insurance with it.
About Erie Auto Insurance
We offer a Simple Auto Insurance Comparison and the process couldn't be any simpler.
Get an instant Erie Car Insurance Quote by clicking this link.
Describe your household and vehicles and submit your quote request to our agency
A local agent will follow up by phone verify coverage and then email you a qualified quote.
Auto insurance policies from Erie Insurance include extras such as:
Rate lock, which lets you lock in your auto insurance rates until you add or remove drivers, add or remove vehicles, or move.
Accident forgiveness, which prevents you from facing a surcharge after your first at-fault accident once you've been an Erie customer for three years.
Diminishing deductible, which reduces your deductible by $100 for every consecutive year you don't file a claim, up to $500.
Pet injury coverage: Up to $500 each for veterinary care for pets injured in your vehicle in an accident, up to $1,000.
Erie offers additional auto insurance options like:
New car protection: If you have a car up to 24 months old and it's totaled, Erie will replace it with a new car of the current model year.
Better car protection: If your car is at least 24 months old and is totaled, this coverage will pay for a car of the same make and model two years newer, or it will pay off the auto loan if there is one. This coverage isn't available in every state.
Generous rental car coverage and options: Most auto insurers offer rental car coverage at an extra cost, so you have a way to get around if your car is in the shop for covered damage. Erie includes the basic coverage free in its comprehensive coverage, but you can pay up for upgraded rental options, such as a luxury car or SUV instead of a sedan.
All of the Insurance companies we represent provide a wide range of auto insurance products at a fair price. Your price gets even better if you qualify for any of our available discounts. When applying for auto Insurance in Pittsburgh and Westmoreland County, Pennsylvania, you're usually asked whether you want collision and/or comprehensive coverage, how high you want your deductible to be, what liability limits you want, and whether you want any types of optional coverage. We can help you understand what these terms mean and how much coverage is right for you.